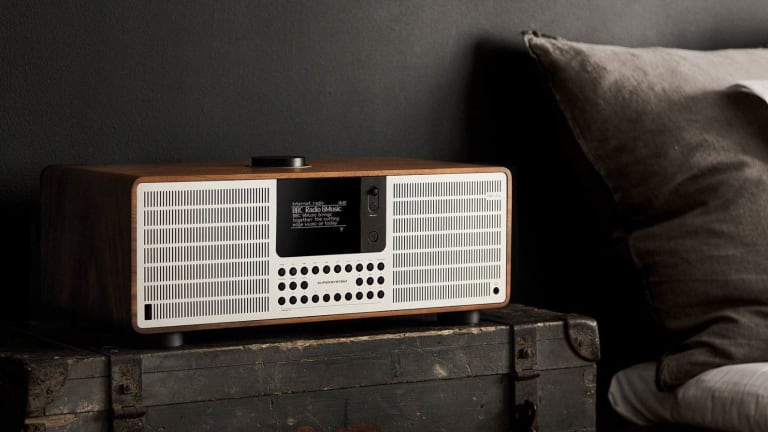 This Handsome New Audio System From REVO Looks Like It Was Designed By Dieter Rams
Want list.
REVO's new flagship home music system is loaded with style, cool, and room-filling audio capabilities. Gorgeously designed and inspired by old school radios and amplifiers, this little thing pumps out 80 watts of powers with access to radio from around the world, wireless playback of personal music, easy access to all the streaming services that matter, and the ability to link a few of 'em together--Sonos style--for when you're entertaining.
Priced at just over $800, you'd be hard pressed to find a speaker system that both sounds and looks as good as this one.