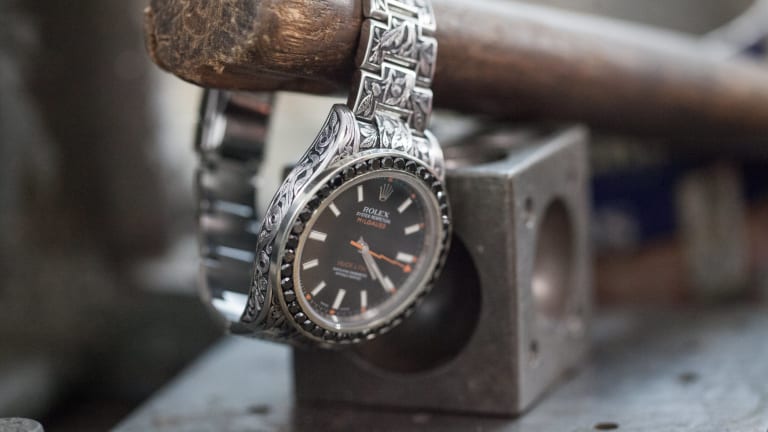 This Custom Rolex Milgauss Took 140 Hours To Intricately Engrave
Yours for a cool $36,000.
Typically, we prefer the standard-issue Rolex to anything with fancy customizations, but this take on the Rolex Milgauss from jewelry company Huckleberry LTD was too impressive to ignore. It features black diamonds and a wildly crazy engraving around the entire bracelet for a look that's a bit on the loud and aggressive side, but mind-blowing nonetheless. The one-off can be yours for $36,000 when it goes on sale later this month.