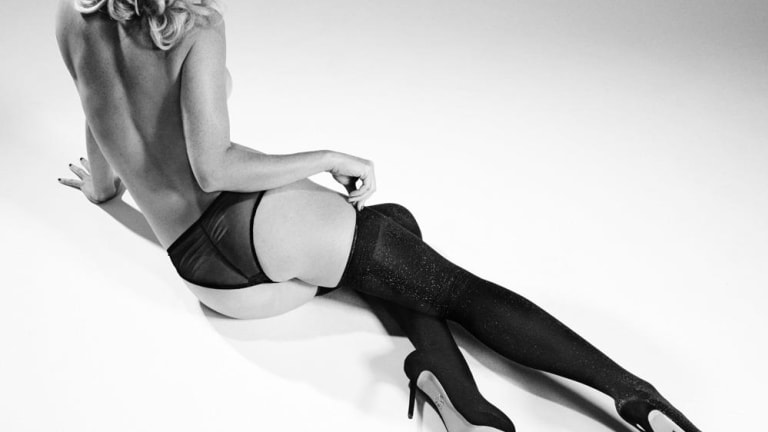 8 Things Your Girl Actually Wants For Valentine's Day
Win the holiday.
Valentine's Day is coming in hot, so unless you want to be running around like a mad man a few days before, only to pick out something half-hearted, you might want to put in an order or two now. Here's a few things almost every girl would love to open on V-Day.
There are few women in the world who hate the idea of opening a Rolex on a special holiday. It's hard to go wrong with the simple elegance of a Rolex Datejust, plus you can snag a vintage one on places like Bob's Watches for less than $3,000. It's a major gift, but for the right person, place, and time – it'll be a home run.
Add a little heat to your Valentine's Day by having her unwrap some exceptional lingerie by Agent Provocateur. Their stuff is impossibly good and will make her feel like royalty.
If you're a guy, you probably haven't heard of this New Zealand based brand yet, but they're making some of the most stylish and sought after sunglasses for women right now. She either knows them and loves them or is about to know them and love them.
For the sporty and Equinox-obsessed gal, this will be a huge hit. Impeccable fit, ultra-comfortable, and a stylish alternative to run-of-the-mill brands polluting every gym in America. The four-piece kit includes a top, leggings, sweatpants, sweatshirt, and a bonus tote bag. Just make sure to pair it with something a little more personal and intimate like a nice piece of jewelry.
For the man who has no idea what to get his significant other, any type of scarf from luxury house Hermès will be a home run.
It's hard to do much better than Clare V, the LA-based bag and accessory maker that can hardly stay in stock. Bonus points if you add her monogram to it.
Herbivore Botanicals is the hot new brand in beauty products because it's stylish, safe, non-toxic, and highly effective. Backed from the like of Gwyneth Paltrow and various It-girls and bloggers, she'll surely love anything from this brand.
Jennifer Meyer has become the master in all things simple and elegant. This delicate 18-karat gold bracelet will be a slam dunk on V-Day, we guarantee it.