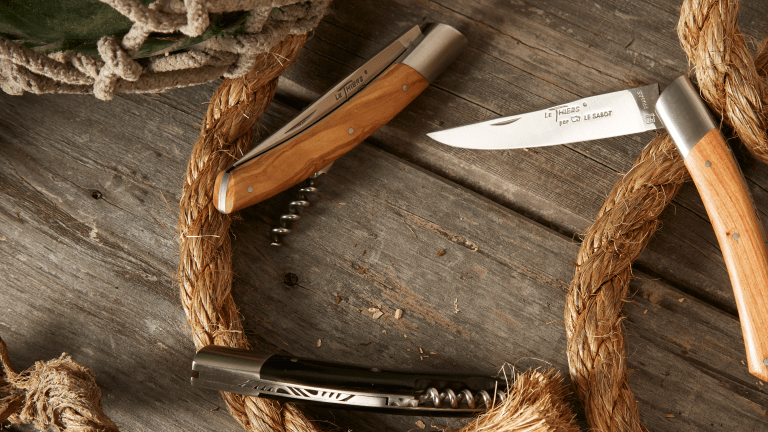 This Modern Pocket Knife Is 600 Years in the Making
When it comes to the finest European knives in the world, Le Thiers is the place to go. The tiny French town has been the epicenter of knifemaking for over 600 years and continues to produce the most exceptional blades in the world.
They're so renowned, in fact, that the city has their own namesake product: the Thiers knife.
Two handles. Two steel liners. Blade. Spring. It's simplicity at its best. And for the vino obsessed, as most French are, there's a wine corkscrew so no bottle goes unopen.
The ones on display here are by respected knifemakers Au Sabot, who has been producing sharp and stylish products in the region since 1870. The carbon steel blade is strong and easy to sharpen while the handle options couldn't be more stylish: rosewood, which will darken and take on a handsome patina over time, and African buffalo horn, which features a unique pattern on every example.
They're currently 25% off for a limited time, so if you're thinking your life needs one of these in it, now is the time to pull the trigger and acquire.