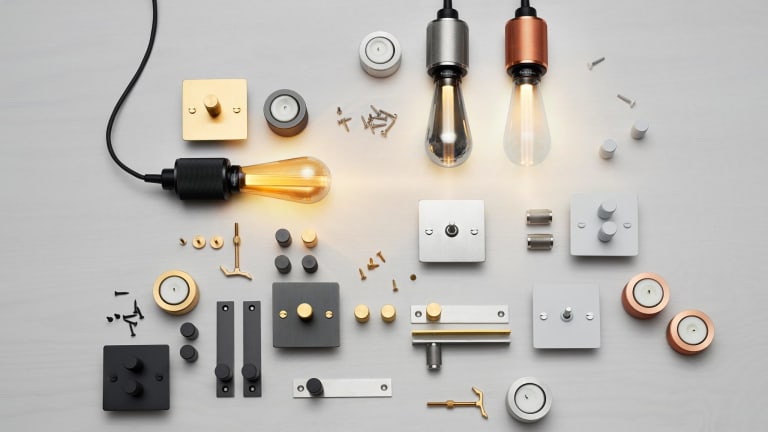 These Subtle Additions Will Add Serious Coolness To Your Pad
Buster + Punch with the sharp looks.
The easiest way to make a space feel like it was remodeled without dropping a lot of cash is by buying incredible hanging lights and having an electrician install them perfectly. The latest from Buster + Punch is a beautiful option to do just that, with a matte black cord and three color choices (gold, smoked, and copper) that are loaded with style.
For optimum coolness, find a "designer" bulb with a more interesting aesthetic than the standard stuff you can find at your local hardware store. Buster + Punch even has an option that's particularly handsome, as it has vintage looks with modern LED technology.
Priced at £125 – right around $200 – one (or three) of these hanging lights is a great look for a kitchen or bedroom. But if you REALLY want to up the ante, have the aforementioned electrician (or yourself if you're good with this kind of stuff) also add these dimmers and switches from Buster + Punch throughout your place.
At around £30 a pop, they're some major bang for your buck. One-two punch this combo and you can practically make any space feel worthy of a two-page spread in a design magazine.