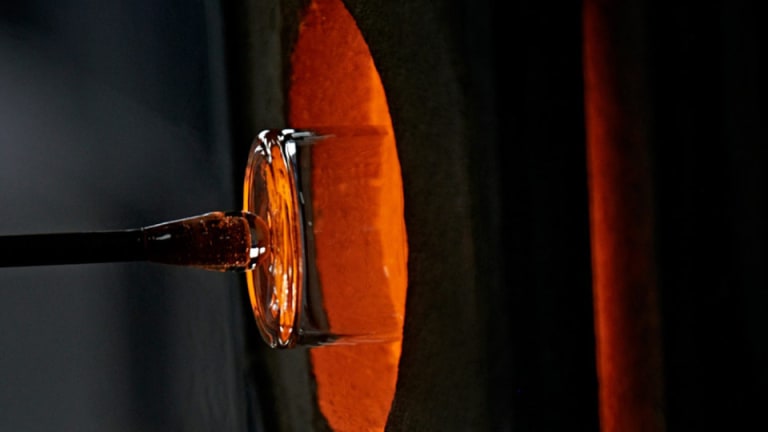 These Stunning Hand-Blown Tumblers Don't Require Ice To Keep Your Drink Cold
Want.
Spotted these cool-as-hell tumblers (via Selectism) and immediately hit "add to cart." For those who enjoy a nice whiskey, watering it down with ice is a huge no-no. Artist Nate Cotterman solved that problem brilliantly by hacking the thermal properties of the hand-blown glass cube to keep everything perfectly chilled for up to 20 minutes. Here's a look at its stellar design.
And here's a behind-the-scenes look at how they're made.
If you like what you see, you can snag a set of four here for $90.
They'd make for a perfect gift for anyone you know who enjoys the occasional glass of the good stuff. Interesting, stylish, different--our kind of 1-2-3 punch.