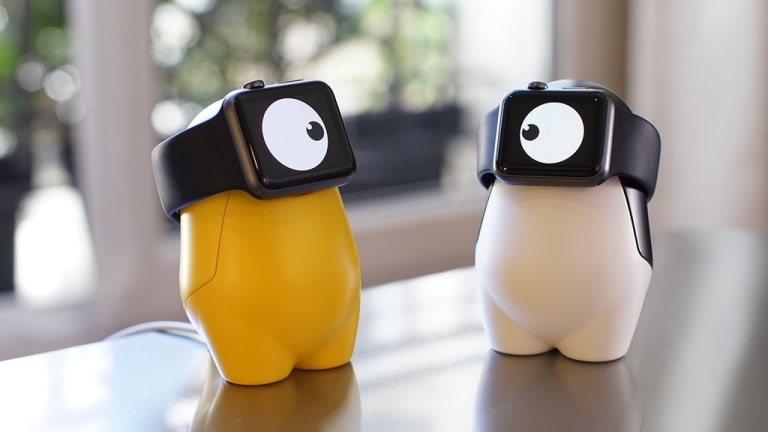 These Charging Stands Will Turn Your Apple Watch Into An Awesome Monster
Charming in the best kind of way.
These smartwatch charging stations are a lot of fun and have some seriously cool design vibes going on.
Basically, they're a simple charging station for your Apple Watch but with a twist--they look like a Pixar-esque monster and they'll display a cyclops eye on the display screen that moves and looks around the room.
Whether you have kids or are a kid at heart--these are easy to dig, even if the Apple Watch isn't.
You can pledge around $21 via Kickstarter to get one in the mail by Christmas time. It's a cool look for the right kind of person and the right kind of space.