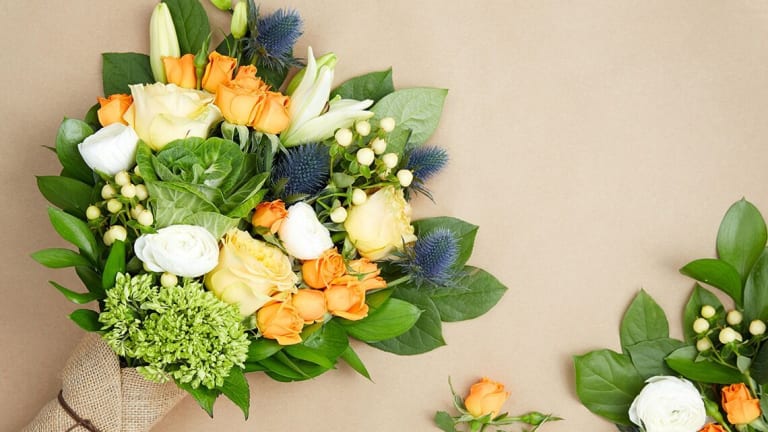 The Pain-Free And Affordable Way To Send Flowers On Valentine's Day
Let's save you some time and money.
If you're not sending some flowers to her office on Valentine's Day, your significant other is likely going to be the an unhappy camper. Forget the big dogs in the industry that tack on hidden fees and ridiculous shipping rates and go with the guys at BloomThat instead. There's no cellophane packaging, gross flowers, or cheap looking presentation. Everything comes wrapped in burlap and is tastefully showcased out of the box.
First, download the free app. It's super easy to use and beautifully designed. They have same-day shipping in San Fransisco + New York and next day shipping for the rest of the United States.
Next, select the flowers you want to send. Instead of having an impossibly deep catalog of nonsense and teddy bears, they only offer a small handful of perfectly curated flower arrangements. Think In-N-Out Burger, not Cheesecake Factory. Prices start at $48, which includes shipping and handling – there isn't a hidden fee in sight.
Finally, sit back and enjoy the compliments and heart emojis that roll in. BloomThat takes all the pain and annoyance of getting flowers delivered and we couldn't be more thankful to never deal with 1-800-Flowers again.