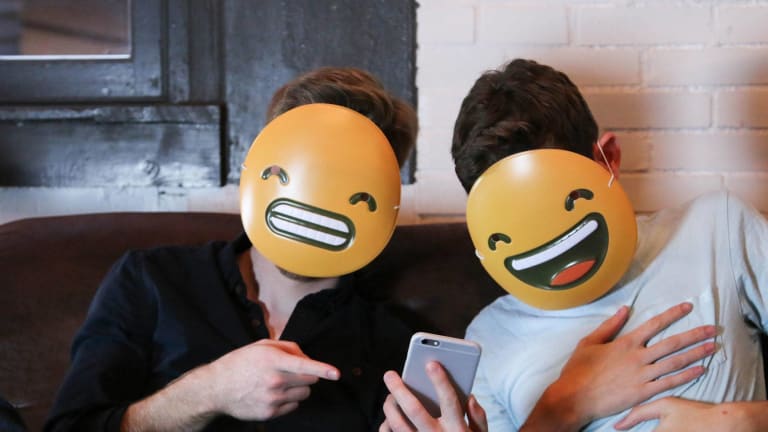 Easiest Halloween Costume Of The Year: An $8 Emoji Mask
Your costume search just got a whole lot easier.
The only thing easier than wearing a white bed sheet with eye holes cut out and calling yourself a ghost is sporting one of these dirt cheap emoji masks. Wear with a well cut suit and you'll be the coolest guy at whatever party you attend, even if you decide to go "demon" over "sunglasses."