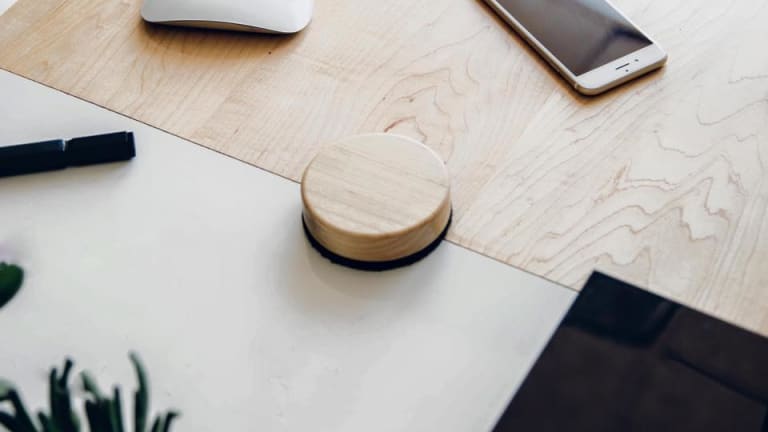 The Coolest Standing Desk Money Can Buy
ARTIFOX is back.
The guys over at ARTIFOX just dropped the mic with their new standing desk--the coolest one your hard earned cash can throw down and buy. From a pure aesthetic standpoint, it's minimal, sleek, and will pair perfectly with an iMac or MacBook. The whole look is very "Apple."
But it gets really interesting when you start factoring in the small but impactful features, like the built-in docking station that hides your charing cables perfectly.
There's even additional built-in features for power and cable management. Nothing is worse than wires hanging in every direction off a desk--not here.
It also has a writeable surface for jotting down thoughts and quickly sketching out ideas. It's smart and nicely integrated.
There's a hook for your bag or headphones. How in the world have more desk-makers not thought of this?
And finally, it features easy to adjust legs, so you can set the thing to the perfect height for you.
All in all, it's quite the specimen. It will set you back $2,000, sure, but if you're spending every single Monday-Friday working on the thing, it's money well spent. Your body, health, and workdays will thank you.