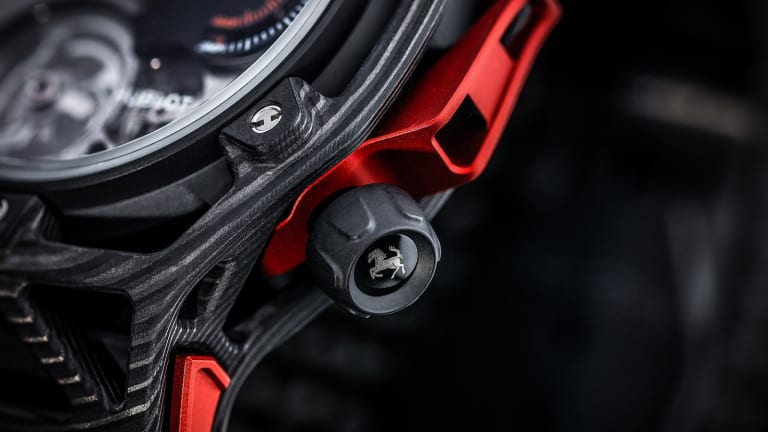 Ferrari Celebrates Its 70th Anniversary With High-Class Hublot Chronograph
The ultimate timepiece for ultimate performance.
What happens when you combine Italian horsepower with Swiss watchmaking? Something like the Techframe Ferrari 70 Years Tourbillon Chronograph by Hublot.
Uniting the philosophy of both power brands–precision, performance, innovation–this timepiece is truly special. Check out this video for a closer look:
Now, to just pair it with a 488 Spider...