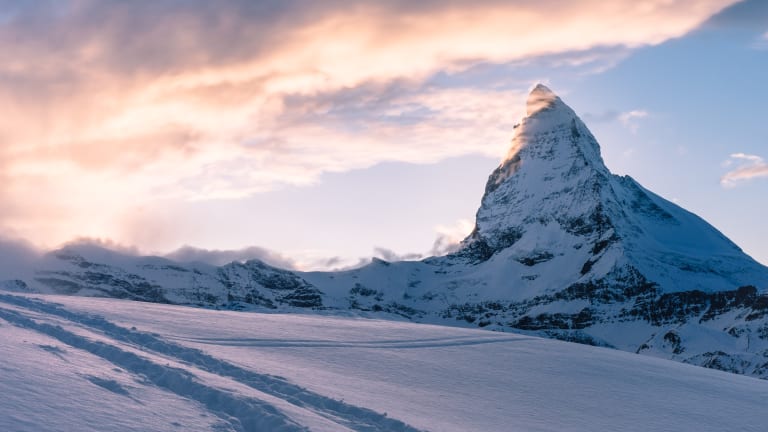 10 Best Gifts for the Most Stylish Guy on Your List

When choosing gifts for the guys lucky enough to be on your list who have a more advanced appreciation of style, the problem is to get past the products that are merely masquerading as elegant and find those that are truly designed to improve both life and looks.
Here are 10 of the best at various price points:
The problem with most beautifully-packaged toiletries is they don't actually work. This clean, refreshing, aluminum-free deodorant spray with all-day protection is the exception to the rule.
Off-White Branded Arrow Logo Scarf, $270
Any style-obsessed sort is likely obsessed with Off-White, creative guru Virgil Abloh's cult label. This scarf reverses to a bold leopard print when your recipient is feeling a bit wild.
Zodiac is a Swiss watch brand that has been making stylish, functional and affordable watches since 1882. The Grandville is a pleasing mix of modern and retro, with an automatic movement and shockingly affordable price tag.
Stubbs & Wooten Camo Slippers, $495
Camouflage is no longer novel at this point, but the design gurus at Stubbs & Wooten just upped the game by rendering it in needlepoint.
Valextra Double-Sided Card Case, $255
Available in five on-point colors, this essential EDC item is handcrafted in Italy from pebble-grain leather and designed not to add any unwanted bulk to your well-tailored back pocket.
Beeswax is the secret ingredient in this matte-finish pomade engineered for "supreme control and unbelievable texture." It works with all hair types and also looks damn good on the bathroom shelf.
Ralph Lauren Bentley Crystal Martini Glass, $95
Even 50 years later, Ralph Lauren still demonstrates his design mastery on a daily basis. For example, this gorgeous glass inspired by a vintage Bentley motorcar from his incredible collection. Get a set. (And a bottle of delicious gin while you're at it.)
Buck Mason Vintage Shawl Cardigan, $225
This merino wool and cashmere cardigan is the kind of item a man of style could easily wear all winter, and probably will. Not east because it's fit is a little more tailored than the usual.
Bang & Olufsen Beoplay True Wireless Earphones, $300
Bang & Olufsen was making gorgeous state-of-the-art audio equipment before anyone else, and they're still the standard by which everyone else is measured. These evolved earbuds have a built-in mic and make the Apple AirPods look like a children's toy.
Pharrell: A Fish Doesn't Know It's Wet, $34
The adventures in art, music and design of one of the most influential and stylish men on the planet make up the content of this gorgeous coffee table tome with over 250 photos and illustrations.