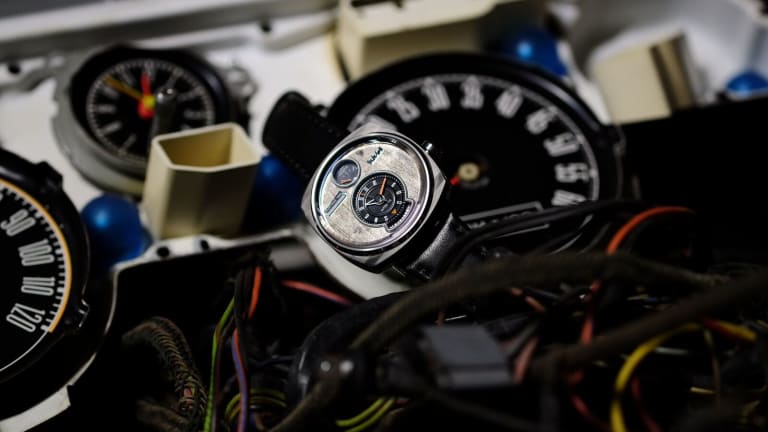 Stunning Watches Made From Recycled Classic Cars
First up, the Ford Mustang.
REC Watches is doing something very different and very cool. Basically, every single watch comes from salvaging and recycling a different classic car, so each piece is visually different and features the left-over patina from the car itself. Their first set of watches, from a vintage Ford Mustang, is currently up for pre-order via Kickstarter and is loaded with gorgeous looks, powered by an automatic movement, and perfectly honors an American automotive icon. We dig it.