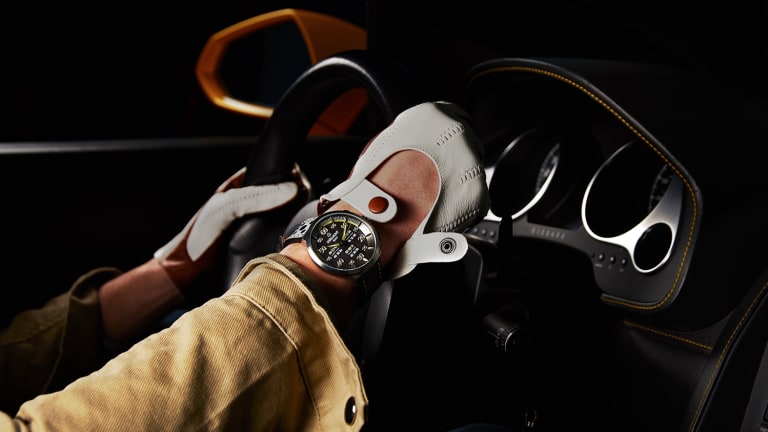 The Ultimate Watch for Car Obsessives
Sponsored by Steelmont.
There's a time and a place for digital, but it should never be found around your wrist. And, for that matter, you're unlikely to find it on the dashboards of our favorite vintage cars. Therein lies the design ethos of Steelmont, timepieces designed for guys who live for the sound of a roaring engine and have no bones about wearing that distinction like a badge of honor.
Hybridizing your chrome dreams and analog soul into a piece palatable enough for any social setting, however, requires a subtle touch. But Steelmont's new RS-511 Series fits the bill thanks to decades of expertise and experience from the company's designer, who's devised watches for every brand under the sun. Whether it's the transmission-inspired crown or the piston-esque profile, each Steelmont accent is a dead ringer for his passion for the open road.
The 47 mm faces, which have enough information to please any precision junkie without looking too busy, all bring to mind the dials and meters of classic roadsters. The only major difference in the five RS-511 variations is color, boiling down your decision process to whichever ticker best matches your wheels.
They clock in at $450 a pop and the brand also offers some nice additional pricing perks like discounts for military veterans and free U.S. shipping. If all that wasn't enough to get you revved up, punch in AIROWS20 when checking out before December 31 to get 20% off your new chronograph.