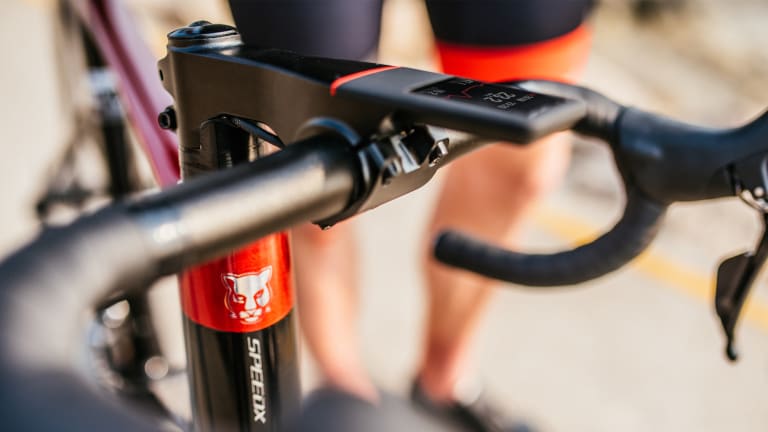 The SpeedX Leopard Is The Tesla Of Road Bikes
Finally, a smart bike.
With Strava, Garmin monitors, and other gear for cyclist, there is plenty available to track your speed and skills on a bike. Unfortunately, it's almost all third-party accessories with less than perfect tracking.
That's where the SpeedX Leopard comes in. It's the first true smart bike with a built-in 2.4-inch screen that provides super accurate real time data. The brain of the bike takes into account weather, heart-rate, slope, GPS, and more when calculating speed, power, and calories burned.
There's even built-in weekly tasks, challenges, and global ranking tables plugged into the hub of the bike.
Outside of the smart technology built-in to the thing, the ride is fully competition ready with a carbon fiber frame and all the other technical bells and whistles you'd expect from a serious bike.
The best part, though, is that it's priced right around the same cost as STARTER BIKES for serious cyclists. Selling directly to consumers allows the SpeedX team to seriously cut down on the cost, saving you cash and getting you into a more interesting, capable ride for less.
Right now, they're taking pre-orders on Kickstarter with a price tag set at $1,199. We'll see you in the bike lane.....