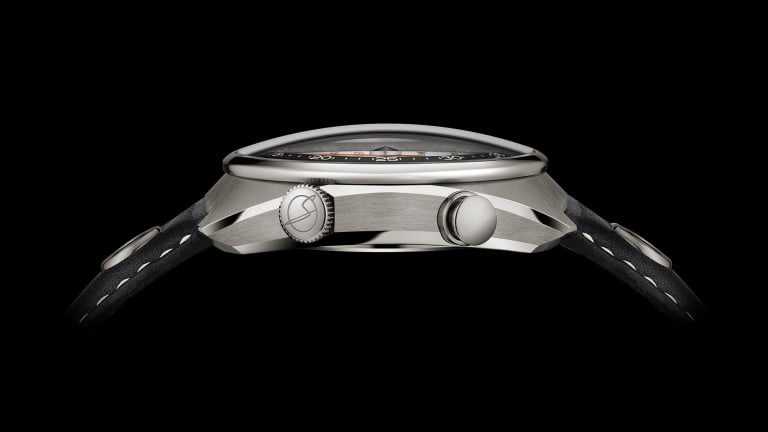 Singer Unveils Luxury Timepiece Inspired by Their Reimagined Porsche 911s
Have mercy.
The motoring world's obsession with Singer's beautifully bespoke and remastered Porsche 911s knows no bounds.
Their work is art, there's no other way to describe it.
Now, the luxury timepiece club is about to get a taste of their masterful eye for design and style.
After Singer's founder Rob Dickinson met Marco Borraccino, the former head of design at Officine Panerai, the two founded a new Geneva-based company called Singer Reimagined SA and got straight to work.
Their first wrist-worthy timepiece is the Track1, a 43mm sports watch powered by the cult-adored AgenGraphe chronograph movement by master watchmaker Jean-Marc Wiederrecht.
With a design inspired by the old motoring chronographs from the '60s and '70s, brushed-titanium screw-down rivets, and a beautiful calf leather strap, this thing is dripping with the same quality and cool as Dickinson's reborn 911s.
Limited to 50 units and priced at $41,350, this is a worthy, exciting addition to any watch collection, especially if you've got the Singer ride to match....