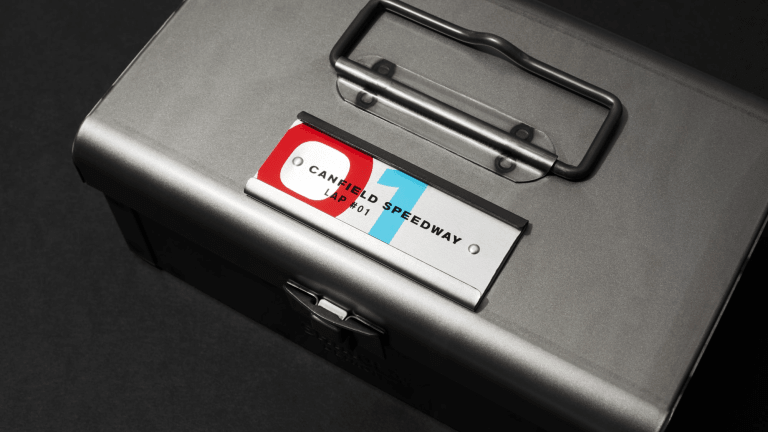 Shinola Gets Bold With Their First-Ever Automatic Chronograph
Shinola has just dropped the hammer with the Canfield Speedway, a racing-inspired chronograph with an eye-popping selection of color accents.
Featuring a large 44mm polished stainless steel case, it's powered by an SW510 automatic movement with a checkered flag detail and 48 hours of power reserve. It's the first-ever automatic chronograph from the brand, which is proudly on display via the caseback.
The sharp look is finished with a perforated leather strap in black and arrives with a display-worthy watch case as an added bonus. We wish it was a little smaller — perhaps 40mm or 41mm — but it's still quite the stunner. Make a play on it here.