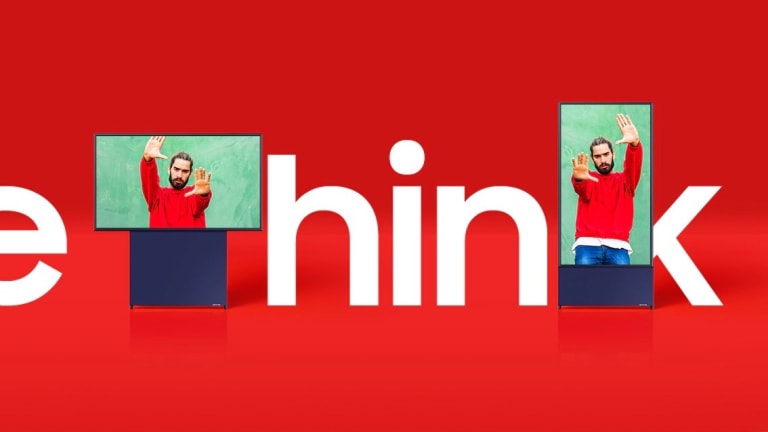 The Score: The Sero Rotating 4K TV Just Went 25% Off
Another big television deal to round out 2021, Samsung is offering up The Sero — its sleek and stylish OLED 4K television with a rotating screen — at a cool 25% off right here.
And though mirroring phone content to your television might not be the biggest selling point for some, its artful and sculptural presence should be. And at just 43" in size, it's a strong move for the living room that wants a subtle entertainment setup that compliments the space rather than takes away from it.