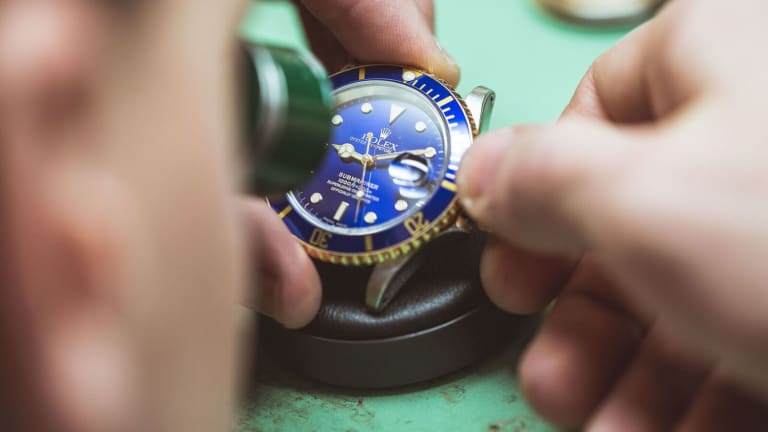 This Timelapse Shows How Intricate a Rolex Really Is
Six hours shown in two minutes.
The team at Crown & Caliber have five full-time watchmakers on staff that make sure every watch sold by them functions perfectly and is completely genuine. To show off all that goes into what they do, they filmed a six-hour service and cleaning of a Rolex Submariner and turned it into a lightning quick, well crafted timelapse. Enjoy.