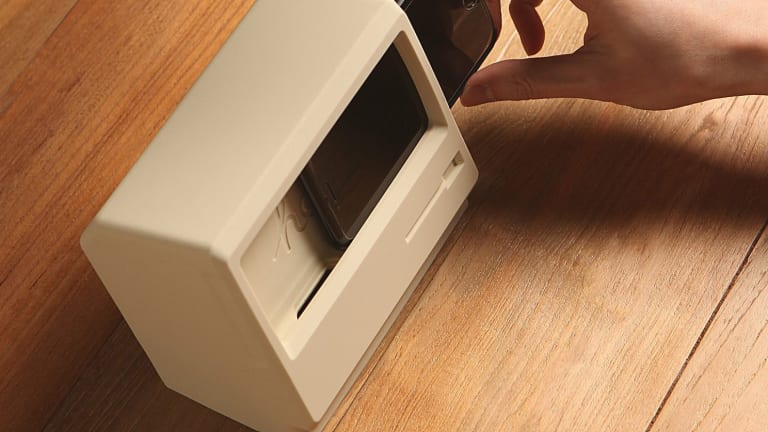 Turn Your iPhone Into a Retro Mac With This Clever Case
Nostalgically wonderful.
Elago crafted a unique iPhone case for fans of the original Macintosh desktop computer that hit shelves in 1984.
Though its size is far from pocket-friendly, it makes for an interesting stand when used in "desk mode" and paired with a Bluetooth keyboard.
Available now in nostalgic off-white or a crisp all-black, it'll set you back just $29.99 to get one of these in your life.