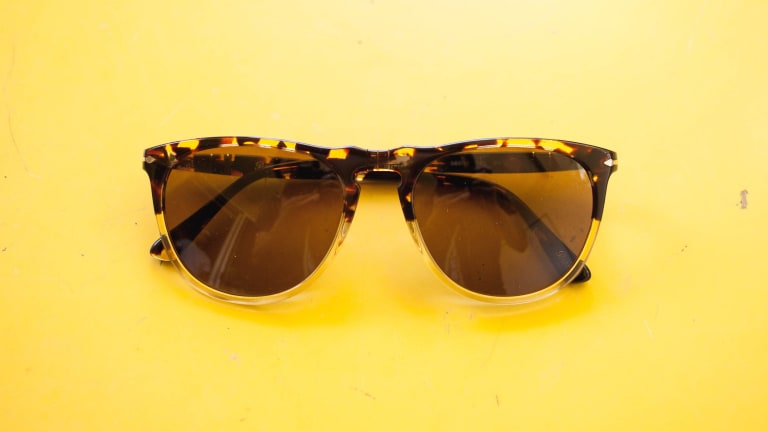 Persol's Most Stylish Sunglasses Will Only Cost You $177
The 3114's are the real deal.
Italian eyewear company Persol make the Ferrari of sunglasses. Classic, quality, and purchased by some of the coolest guys in the world, think all-time greats like Steve McQueen to guys drenched in modern sophistication like David Beckham. Normally, their sunglasses will cost you $300 and up, but their newest model comes in at a very modest $177. It also happens to be their most stylish.
The 3114 features Persol's iconic Supreme arrow metal hinges and key-hole bridge, while coming in their signature "Ebano e Oro" color--a dark spotted havana fade paired with brown lenses.
The shape is more than classic and just the right size. You'd be hard pressed to own a face that these didn't look on. Get 'em here.