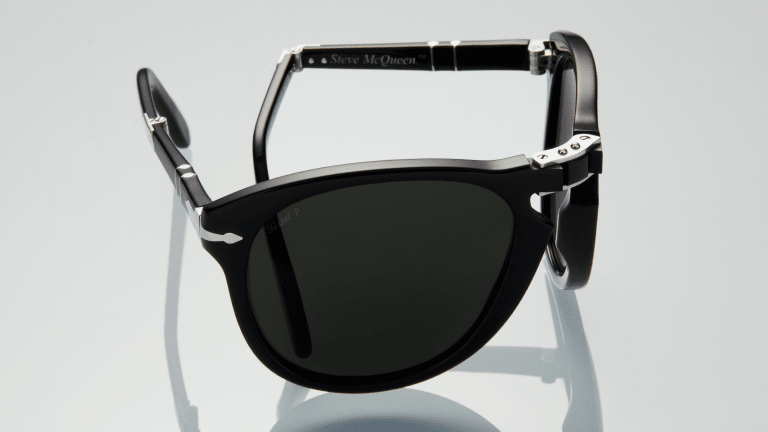 Persol Brings the Cool With New Steve McQueen Special Edition 714
Italian eyewear house Persol is back with a new Steve McQueen Special Edition 714 series, which consists of five foldable sunglasses models that honor The King of Cool and his brand of nonconformity.
Leading the charge is a new yellow version paired to sky blue lenses, which nods to the Boeing Stearman famously piloted by McQueen. The combo feels especially perfect for the warmer months ahead and balances classic and modern appeal equally.
It's joined by three additional color combinations and an elevated, pricier model that mixes light "Havana" frames with platinum-plated lenses.
Each style is handmade in Italy and arrives with dedicated packaging and a quality leather case with Steve McQueen branding. Make your move here.