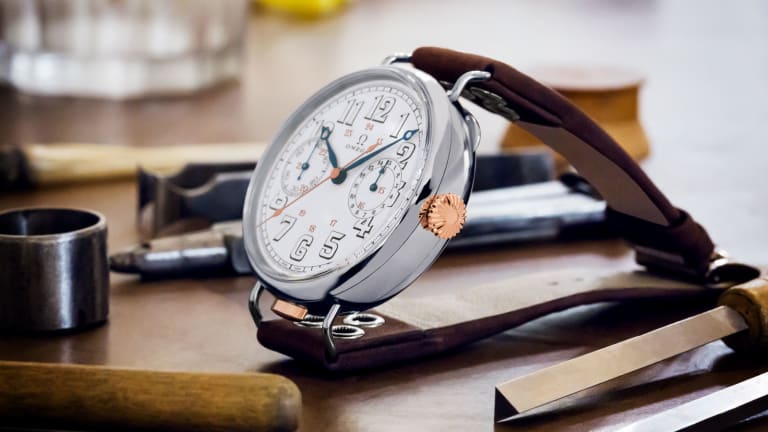 Omega Reissues Its First Ever Wrist-Chronograph Feat. Orignal 1913 Movement
Omega is throwing it way back to 1913 with an ultra-special reissue of their first ever wrist-chronograph and it's dripping in vintage style.
The ltd. edition model houses an original manually-wound 18''' CHRO calibre movement that Omega sourced from their vaults. Only 18 examples were secured and each has been painstakingly refurbished over hundreds of hours.
The classic movement resides in a stunning 47mm white gold case with 18K Sedna golf pushers. It's finished with a creamy enamel dial and riveted leather strap and comes in a handcrafted leather trunk loaded with accessories like a loupe, travel pouch and two additional straps. It's straight out of a bespoke Kingsman lair.
The instant-classic is priced at roughly $120,000 through actually getting ahold of one at launch will prove to be next to impossible, as the small lot is likely sold or reserved by collector's who know all the right people. For the rest of us mere mortals, we can just stare (and daydream) in awe.