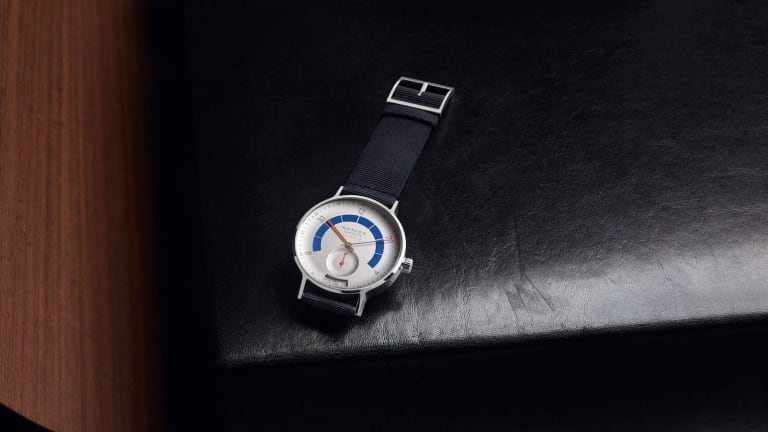 Nomos Steps on the Gas With Racing-Style Autobahn Watch
Nomos Glashütte just unveiled their new Autobahn timepiece, a unique take on the automotive-inspired watch.
Unlike other big names in the space, Nomos typically opts for clean and modern (we'd like to think Steve Jobs would be a fan) over your typical adventure-ready marketing tropes, but this watch still feels distinctly them. Where most other "car" watches pull inspiration from the likes of a 1960s Ferrari or Porsche, for usually better and sometimes worse, this feels like a 2018 Tesla Model S or BMW i8. It's legible. It's easy. It's simple. It's now.
The 41mm watch is powered by an in-house movement with a 42-hour power reserve and is ultra-thin and comfortable at just 3.6mm. It comes in three different variations, each with orange accents, and features legible-focused details like large superluminova fields and an extra-wide date window.
Sporty and cool and remarkably distinct, this is the perfect watch for anyone who loves modern design and luxury products without flash. And lucky for you, you won't have to wait a few months for this newly announced beauty to arrive in stores- you can order directly from their website today.