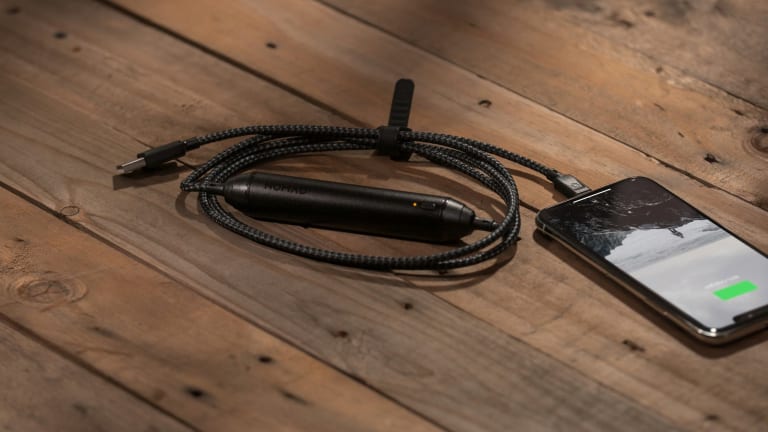 If you're not already traveling with a portable battery pack, you're doing yourself a disservice. There's nothing worse than being stuck at the airport without an outlet in sight or in a foreign land at 3% in the middle of the day. (All those photos and maps drain the juice.)
But if you're a minimalist and prefer packing light, what are you to do? Just how many power cables and this and that do you need to keep all your technology essentials in the green?
Well, Nomad has a solution that not only streamlines things but does so with a little style.
Their battery cable combines a military-grade 1000D ballistic weave nylon Lightning cable with a high capacity 2,800mAh portable battery that can take your iPhone from 0 to 100 in a pinch. And fortunately, it's programmed to know your priorities, charging your phone first before filling up the internal battery.
So leave those ugly, yellowing Apple cords at home for something with better looks and far more function that's shockingly inexpensive to boot.