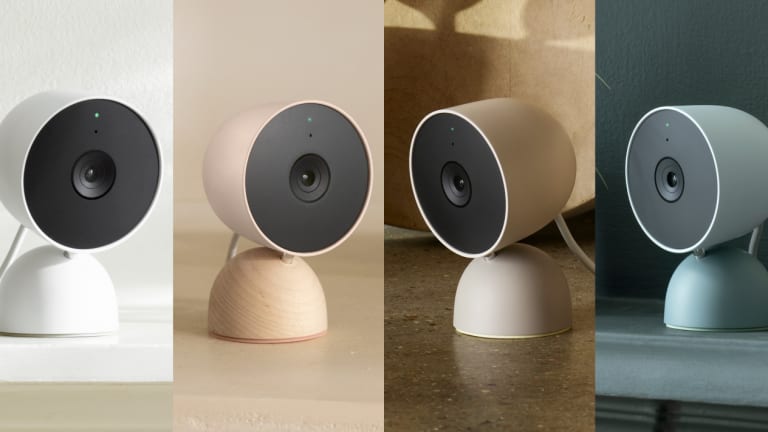 Nest Revamps Selection of Cameras, Doorbells
Nest from Google has just revealed an updated collection of cameras and doorbells featuring an overhauled and slimmed-down design that's sure to appeal to those with a thing for aesthetics and architecture.
The update is led by an indoor/outdoor camera and doorbell, which are both powered by rechargeable batteries that last roughly three months between charging with typical usage. It's the first time the company has offered such a thing and it's very welcomed, as it means you can skip the pricey electrician and install yourself with ease. And though the camera is only available in a soft white with rounded edges, the doorbell arrives in your choice of white, beige, green, or gray to better batch the exterior of your home.
The streamlined collection is rounded out by a floodlight camera and an updated indoor camera (also in a mix of colors) that's wired yet approachable in price at just $99 USD. Shop all your options right here.