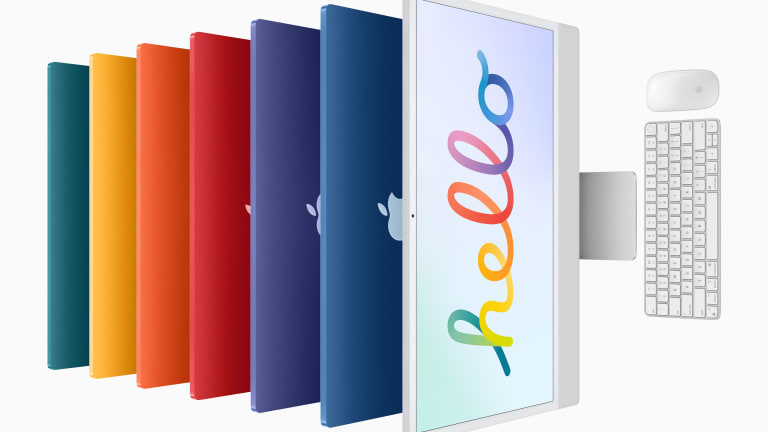 Apple Reveals All-New iMac feat. Sleek Redesign, M1 Chip, and 4.5K Retina Display
Rejoice, people. After nearly 15 years of recycling the same tired design, Apple has finally released a completely revamped iMac. And it looks amazing.
Measuring just 11.5 millimeters thin, it will be available in an array of vibrant colors to brighten up your space. It reminds us quite a bit of the original iMac, just modernized.
And though the back will be bolder and more saturated, the front will feature softer versions of the color for better focus on tasks/content/work. It's paired to a revamped, tonal power connector that attaches magnetically.
Color matching doesn't stop there, however. The new Magic Keyboard with striking aluminum enclosures gets the color match, as does the Magic Mouse and Magic Trackpad. A new Magic Keyboard with Numeric Keypad will also be available.
It's powered by the new, super-powerful M1 chip and features a 24-inch 4.5K Retina display that will make everything pop thanks to 11.3 million pixels, 500 nits of brightness, and over a billion colors. It will also feature a built-in 1080p FaceTime HD camera, studio-quality mics, a six-speaker sound system, and Touch ID.
Pre-orders for the new 24-inch iMac will be available right here starting Friday, April 30 with a mid-May delivery date expected. As for pricing, that starts at just $1,299 USD. Who else wants one...?