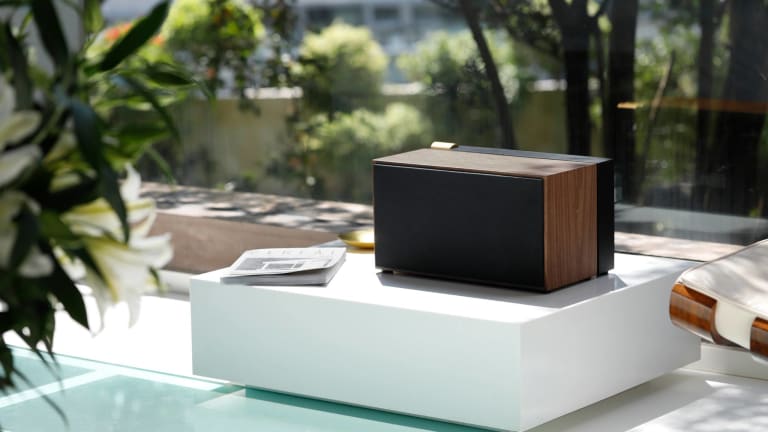 This Might Be the Prettiest Speaker Money Can Buy
It's no secret Native Union makes some of the most beautiful technology accessories in the world, from wireless charging to marble iPhone cases. And now they're entering a whole new space: audio.
Made in collaboration with French audio specialists La Boite Concept, Native Union's PR01 speaker design is elegant and stylish with just a hint of retro cool, making it the perfect addition to any well-sorted space. Sound wise, it's no slouch, either, as it uses a 1970s audio patent that produces a warm and soulful sound with "unmatched acoustics close to that of a real orchestra," the company explains.
Unforuntaley, there is no Wifi connectivity, but the speaker does pack two AUX ports, two USB ports, a USB-C port, Bluetooth and wireless charging. And in a move of genius, there's a secret pull-out drawer to conceal (and charge up) your connected devices while listening. No sloppy cables here.
In a sea of cheap plastic speakers, this is for the person who appreciates quality and style above all else and doesn't overlook a single aspect of their home space. It's not cheap, but it's worth it.