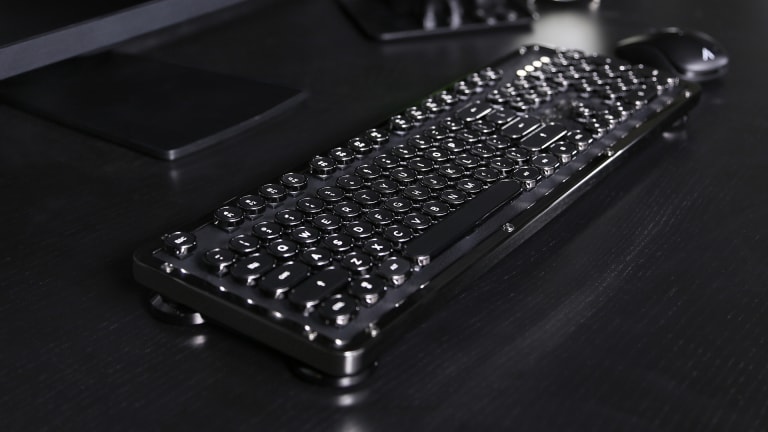 They Call This the Rolls-Royce of Keyboards
Azio combined luxe metal and leather construction into a vintage typewriter-style keyboard that's both extremely satisfying to type up and undeniably beautiful to look at.
Unlike most typewriter-style keyboards, these are so well-crafted and modernized that they feel like they belong in the Batcave, not a hipster apartment filled with shoddy Urban Outfitters buys. The blacked-out version is especially cool, featuring a genuine pebbled leather top plate, zinc aluminum alloy keyboard frame and black chrome plating.
But the real game-changer with this keyboard is the fact that it's completely mechanical with analog switches beneath every key. This gives it a clicky and tactical feel that's not just mesmerizing and enjoyable but faster and more accurate than most modern options. Once you try for yourself, it will immediately click.
Even better, they're currently $20 off for a limited time. So get one now and take your workspace up a few thousand notches. Alfred...?