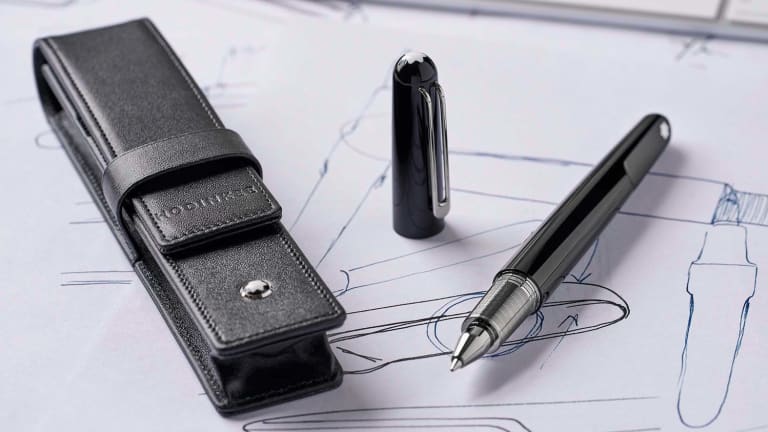 This Marc Newson Designed Montblanc Pen Is as Good as It Gets
A special collaboration we're all about.
Our friends over at HODINKEE joined forces with legendary designer Marc Newson and Montblanc to offer a Newson-designed M Pen with a limited edition HODINKEE full-grain calfskin pouch. Who knew a writing instrument could be this stylish?
Featuring a polished black resin case that's shaped using a diamond tool, a perfect weight balance that feels great in the hand, and a special magnet clip system that assures the Montblanc logo at the base of the pen barrel is always perfeclty aligned, this is the kind of writing tool every major player in business should have on hand.
If you're looking to add a high quality pen to your workspace, this one is defintiely on the top shelf.