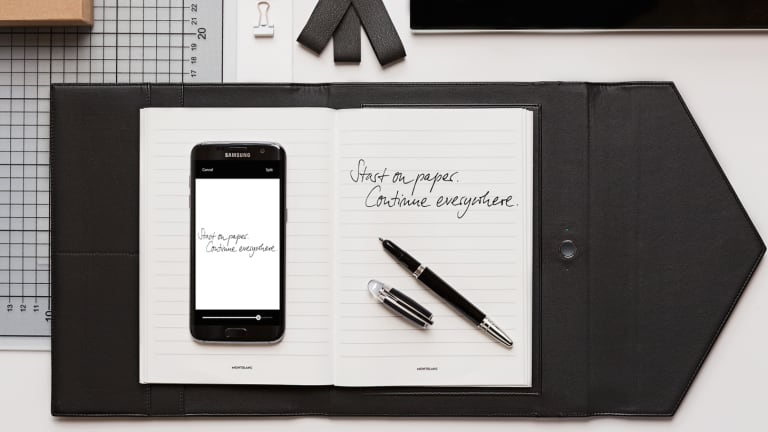 Montblanc Augmented Paper Easily Digitizes Your Handwritten Notes
Game changer.
Whether you're in the conference room or the classroom, it's incredibly handy to jot down handwritten notes.
The problem is – how do you store them? How do you go back and reference them? Thankfully, technology is rapidly progressing, and Montblanc's new Augmented Paper makes that wildly easy.
Complete with a beautiful leather folio notebook and a StarWalker pen, a push of a button instantly transfers them to an app and converts them to text for easy searching.
It'll be hitting stores later this year with a price tag of $725. For those with a passion for nice things and the quality Montblanc provides, this is a gorgeous alternative to similar technology from companies like Evernote.