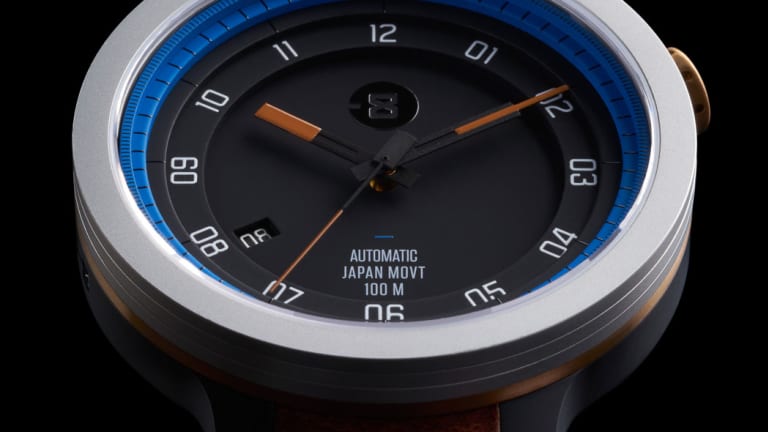 This Stunning MINUS-8 Watch Belongs On Your Wrist
Sponsored by MINUS-8.
MINUS-8 is a San Francisco-based watch brand putting some of the sharpest spins on classic designs for looks that are wildly forward thinking and just plain cool. Their design team are masters at combining boldness with minimalism and doing so in a relaxed, wearable way.
One of their most striking watches in the Layer, which blends luxury and precision for a "stadium effect" of six layers of 316L bonded steel flowing from the exterior to the interior of the watch uninterrupted.
It even packs an automatic movement, something usually reserved for watches that fall into the four figures and up club. In addition to the impressive engine, it's loaded with a 316L stainless steel case, a PVD-coated stainless steel finish, 3-hand date window, 40+ hours of power reserve, and finished with a vegetable tanned leather band.
But wait, what about the free line? Well, we've got the hookup for you. All you have to do is sign-up for their newsletter and they'll randomly pick one winner at the end of April 2016, who will get this beauty shipped to their doorstep.
Good luck, gentlemen.