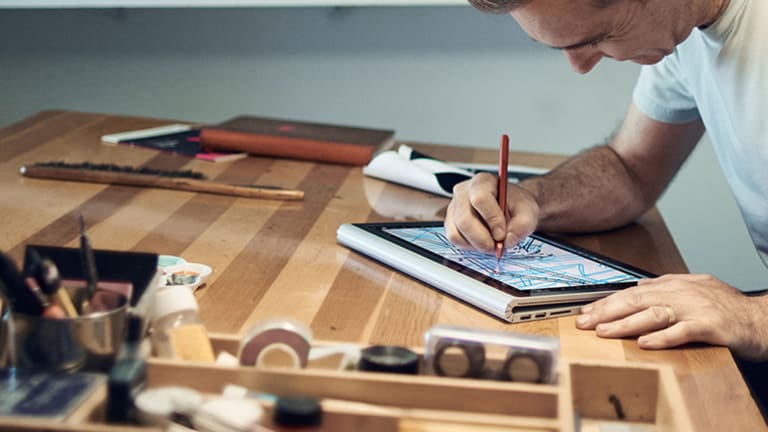 Microsoft's Surface Book Laptop Is Actually Incredibly...Cool?
They're having a moment.
Microsoft just announced their latest addition to their Surface brand and it's a real winner. The Surface Book Laptop is basically a regular, very powerful laptop with some insane bells and whistles including the ability to detach the "screen" and use it as a tablet. Its operating system probably won't compete with Mac OS by a long shot, but from a hardware, design, and function standpoint, even the most Apple obsessed technologist have to admire this. Priced at $1,499, you can pre-order now with an expected arrival date of October 26, 2015.