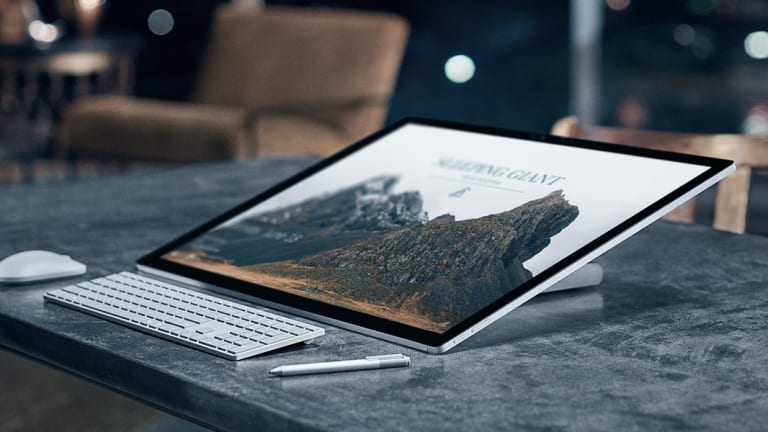 Microsoft's New Desktop Computer Is Prettier Than an iMac
But is it better?
Finally, it looks like the iMac has a serious rival. Microsoft just unveiled the new Surface Studio, a beautifully designed 28-inch desktop computer that packs a 4500x300 resolution screen, Quad-Core i5 or i7 processor, up to 2TB of storage, 32GB of RAM, and a not-messing-around 5.0MP front-facing camera.
Most interestingly, the screen is multi-touch and can be positioned to replicate a giant tablet , which is handy for things like retouching photos or playing a crazy game. It's a bonus feature that isn't completely needed but is surely nice to have.
Unforantley, the sloppy Windows operating system makes this a little less interesting for iMac users looking to break away from the cult of Apple. That said, there are millions of people around the globe that still need to use a PC for work and this thing blows your average Dell out of the water. It hits stores this December.