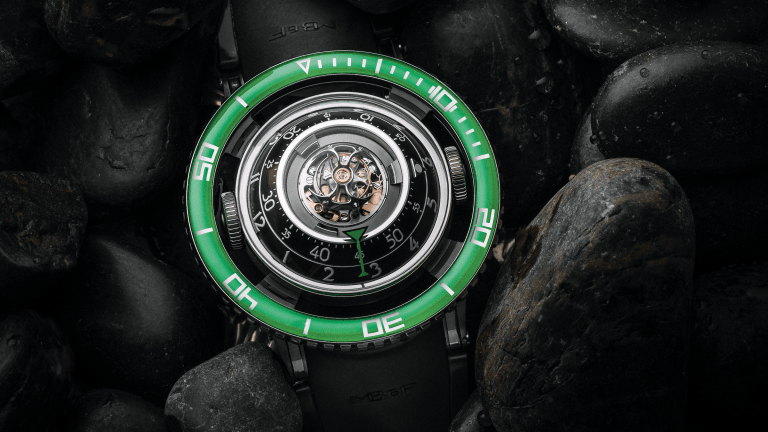 MB&F's $110,000 Aquapod Watch is a Sci-Fi Submariner on Steroids
It measures a massive 53 mm, costs $110,000 and looks like a Rolex Submariner on steroids – say hi to the new green bezel Aquapod flying tourbillon from Swiss watchmaking mavericks MB&F.
Only 50 pieces will be produced for collectors worldwide with the special rotating green bezel made with a sapphire crystal insert, along with matching green luminescent details.
Inside the grade 5 titanium and sapphire crystal case, the HM7 caliber automatic movement is based on the concentric, vertical structure of a jellyfish with a "tentacle-like" winding rotor providing power regulated by a 60-second flying tourbillon.
While it's not technically a diving watch, it does glow in the dark underwater, though they haven't said anything about outer space....