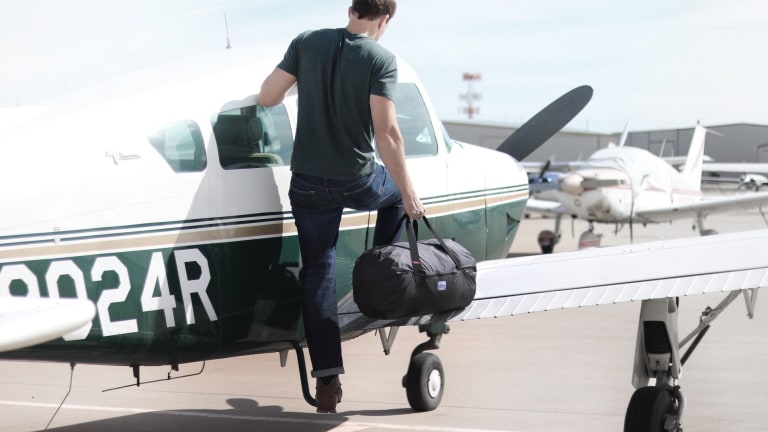 This Ready-for-Adventure Duffel Can Collapse Into the Palm of Your Hand
Ultra-light. Ultra-portable. Ultra-cool.
In a world where the most influential and meaningful things we do resonate from a device that can fit snuggly in your hand, accessibility and portability have become key. The Transit30 duffel from Matador has answered these exact needs.
An ultra-light duffel with style to boot, its 30-litre capacity boasts a waterproof exterior and sleek design. For the man on the go, it even collapses and folds into a compact storage bag that fits into the palm of your hand, epitomizing smart, thoughtful design. Might need an extra return flight bag for all your travel souvenirs? Throw this in your luggage. Quick weekend trip on the horizon? Grab this bad boy, hit the road, and toss it in your glove box when your adventures are achieved.
Priced at just $49.99 and available in both indigo and black, you'll be hard-pressed finding a more versatile addition to your gear arsenal than this thing.