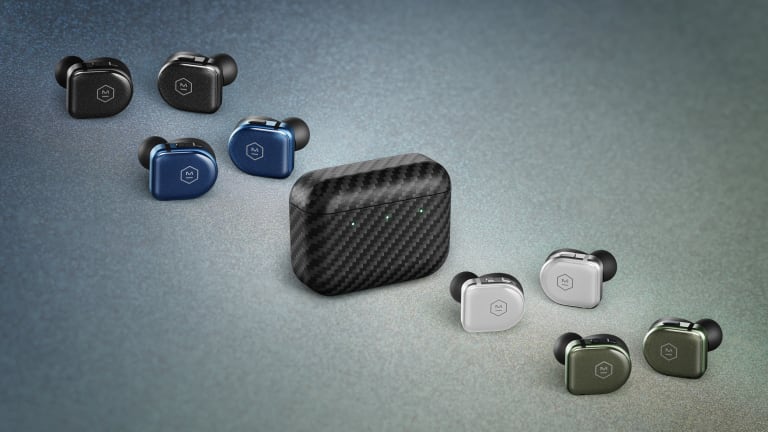 Master & Dynamic's New Wireless Earphones feat. Sapphire Glass Construction, Kevlar Charging Case
New York-based premium audio company Master & Dynamic has just revealed the new MW08 Sport True Wireless Earphone Set designed to withstand the most intense workouts, which is thanks, in part, to a shatter-resistant, scratch-resistant sapphire glass body and an ultra-durable Kevlar fiber charging case.
The set arrives with five sizes of silicone fit tips and two sizes of foam ear tips to help you lock in the perfect custom positioning. It provides two ambient listening modes, so you can tune into your surroundings when necessary, and packs 11mm Beryllium drivers that deliver satisfying, powerful sound. Its active noise-cancellation properties, meanwhile, help you get lost in a flow state when working, or working out, and make travel slightly more bearable when on a noisy jet.
The true wireless earbud set provides 12 hours of playback and an additional 30 hours with the on-the-go charging case, while the USB-C connectivity adds speed and ease. Wireless charging is also loaded in, with the brand also debuting the MC100 Wireless Charging Pad today. It's sold separately, however, for an additional $69 USD.
Priced at $349 USD, the MW08 Sport True Wireless Earphone Set is available in a mix of color combinations right here. And though the AirPods are simple and effective, we can't help but gravitate towards this super-elevated (albeit slightly more expensive) option.