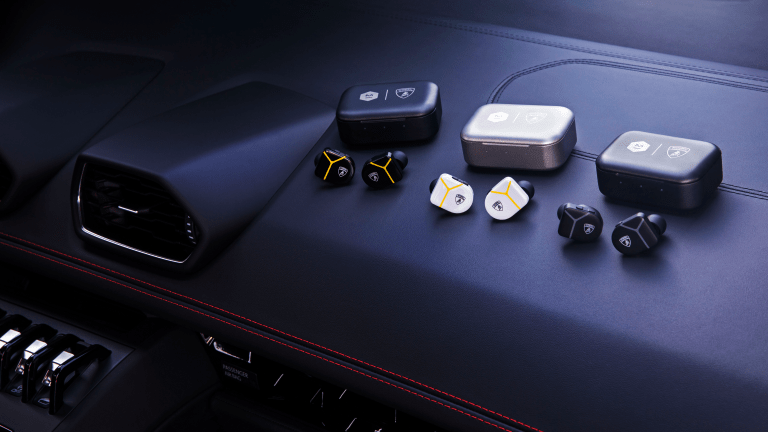 Master & Dynamic and Lamborghini Link Up on New Audio Collab
Master & Dynamic has just revealed a new collaboration with Lamborghini, which features premium headphones and earphones inspired by the line of exotic supercars.
"As a young boy obsessed with cars, I remember being mesmerized the first time I saw a Miura," says Jonathan Levine, the founder and CEO of Master & Dynamic. "That feeling and excitement is still with me today whenever I see a Lamborghini. To create something that initiates such a visceral response has always been my intention at Master & Dynamic."
Fitted with a healthy amount of Alcantara throughout the collection and featuring colorways that draw from the paint finishes offered by the automaker, this is a sharp look for anyone who appreciates the supercars (or has one in the garage). Shop the collaboration here.