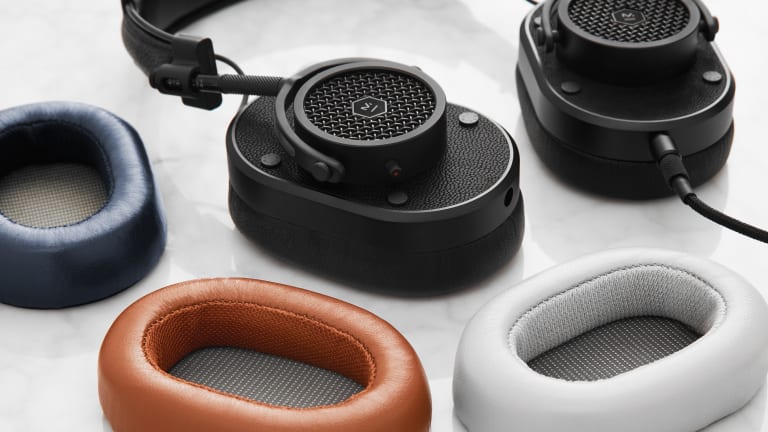 Master & Dynamic Added Interchangeable Ear Pads In A Variety Of Colors
Color your sound.
When it comes to both style and sound, nobody comes close to what Master & Dynamic is doing. Their beautiful headphones have been praised tirelessly from nearly every major publication, but one of its only faults was that color customization was a bit on the week side. You could go black, brown, blue, white – the usual suspects – but if you wanted something a little more adventurous, you were stuck. Well, until now.
Their new interchangeable ear pads come in a handful of stylish colors that mix and match with their flagship MH30 and MH40 models.
Priced at $39, they're a fun way to add something fresh to your favorite cans and make them feel new again, much like a new iPhone case does for your mobile. The army green ones look especially cool with the gunmetal MH40s.....