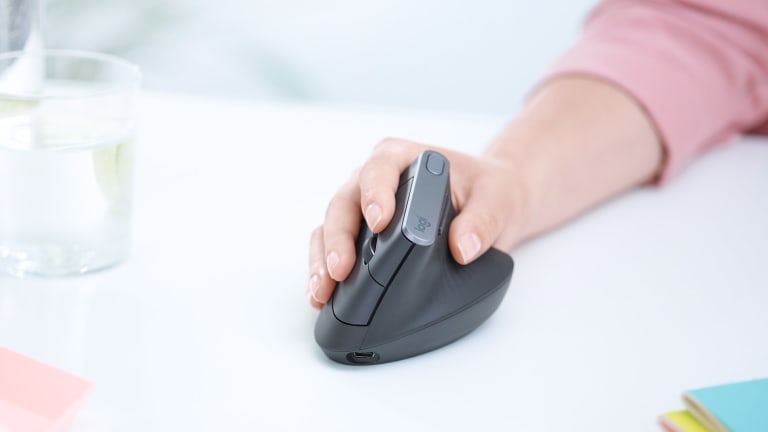 Logitech Reinvented the Ergonomic Mouse
From fancy desks that adjust from normal to standing with a push of a button to overengineered Herman Miller chairs, a lot of thought (and money) is thrown at optimizing workspaces for comfort and health.
But you know what small thing makes the biggest difference? Upgrading your mouse from zero to hero. If you've been stuck with a standard-issue Apple option, save yourself from carpal tunnel with this reinvented, vertical-style ergonomic mouse by Logitech.
It took them hundreds of prototypes to get it just right, finally settling on the perfect, most comfortable solution: a 57-degree vertical angle mouse in a handshake position. This reduces muscular strain, requires significantly less hand movement and is packed with smart features like a dedicated cursor speed switch and USB-C charging. And unlike the aforementioned Apple mouses, charges hold for four months, not (what feels like) four days.
Like nearly everything Logitech is building these days, the quality and style is as on point as ever, instantly upgrading any tired setup with a whole new and look and feel. Bonus points for the matching keyboard.