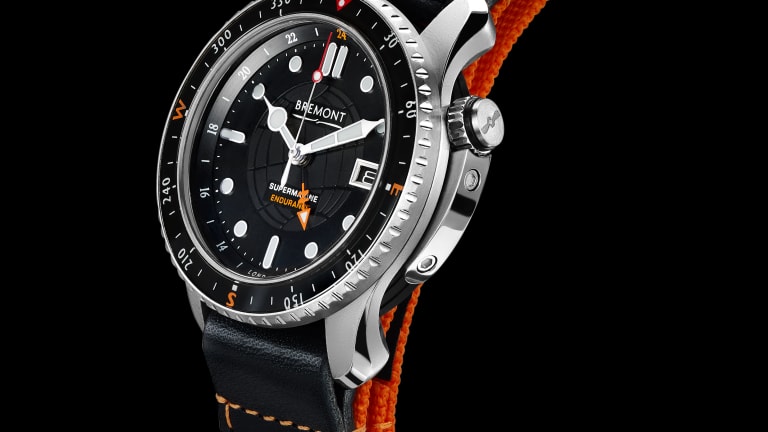 The Limited Edition Bremont 'Endurance' Is a True Adventurer's Watch
Every aspects of the newly unveiled Bremont 2018 collection is impressive but the limited edition Endurance watch that was developed with and tested by renowned British polar explorer Ben Saunders is truly out of this world.
The luxury timepiece set out with Saunders in November 2017 as he made the first solo and unsupported crossing of Antarctica. It was a west-to-east traverse from Berkner Island to the Ross Ice Shelf via the South Pole and the Shackleton Glacier. The expedition was planned by Saunders' close friend Lt Col Henry Worsley, who nearly completed the trek before falling ill and passing away in a hospital in Chile.
The watch features an automatic movement with 42-hour power reserve and is housed in a 43mm titanium case. Details include a bi-directional rotating sapphire bezel, orange compass heading markers, and a north indicator on the GMT hand. The colors used throughout the design were specifically chosen for clarity against the stark white of Antarctica, adding both style and function to the timepiece.
Limited to 300 examples and priced at $6,395, the watch will be available in May 2018.