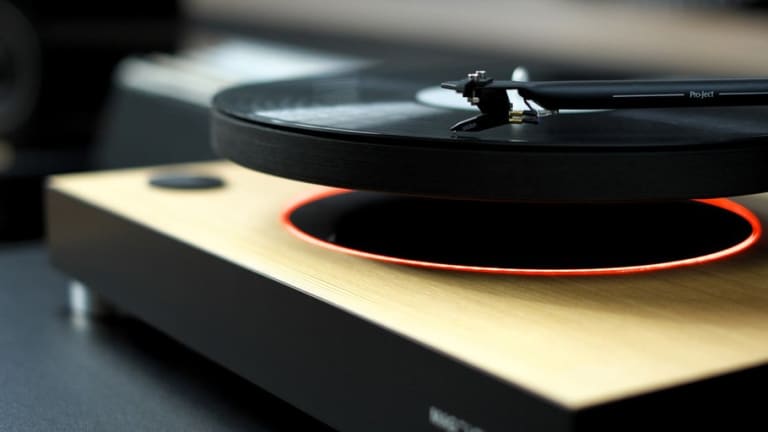 The Levitating Turntable Every Design Lover Needs
Classic cool turned up a notch.
Despite the popularity of smartphones and digital music, people still love vinyl records. There's just something warm and nostalgic to them that never goes out of style.
Though they're plenty of good options available, the good people at Mag-Lev Audio have invented the most interesting way to blast vinyl – the world's first levitating turntable.
Does kicking back in your living room with some scotch and playing some Rolling Stones on a levitating record player sound good to you? We thought so too.
Check out their Kickstarter for more info and pricing details.