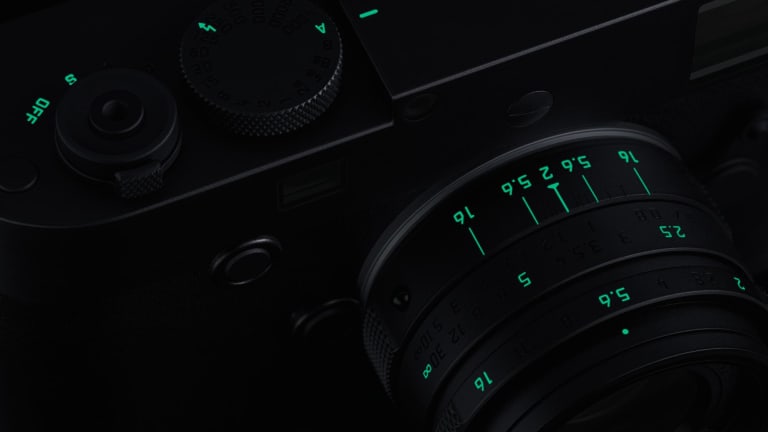 Leica and Rag & Bone's Marcus Wainwright Team Up on Blacked-Out Camera
Leica and Marcus Wainwright of Rag & Bone fame teamed up on a "Stealth Edition" M Monochrom with a matte black finish, glow-in-the-dark accents and completely under-the-radar branding.
"For me, the Leica M system personifies the pursuit of perfection in an object designed for a singular purpose," says Wainwright. "Inspired by that, I was aiming to try and further refine and perfect the M Monochrom – an almost impossible task – by distilling it to its purest form and highlighting the stealth nature of the camera and lens."
Limited to only 125 examples, the set (which includes a matching Summicron-M 35 mm f/2 ASPH lens) will debut on March 20th.