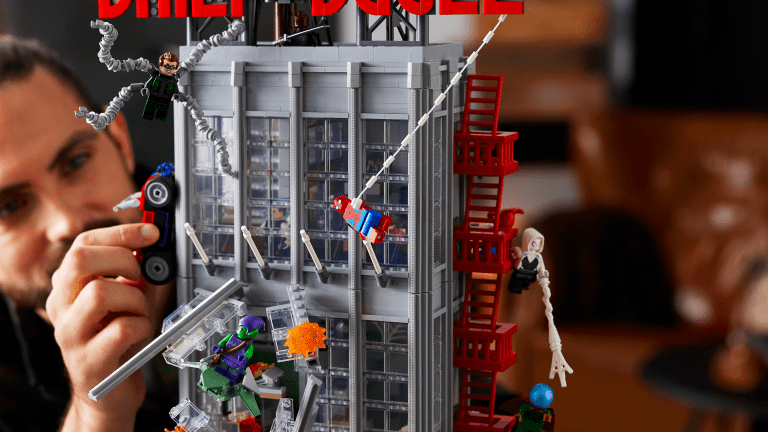 LEGO x Marvel Link Up for Massive Spider-Man Set
LEGO and Marvel have just unveiled an incredibly intricate model of the Daily Bugle, the legendary newspaper house first featured in the Amazing Spider-Man comic series back in 1963. It spans 3,772 pieces and stands 82cm tall, making it the tallest set ever released by LEGO.
The modular build features interior and exterior elements ranging from the office of J. Jonah Jameson to Green Goblin flying inside the building through a window. A large cast of friends and foes also arrive alongside Spidey in the set, notably Gwen Stacy, Venom, Mysterio, Doctor Octopus, Daredevil, and Blade.
Due to release on June 1 for $299 USD, we'll make sure to update you when it's live.