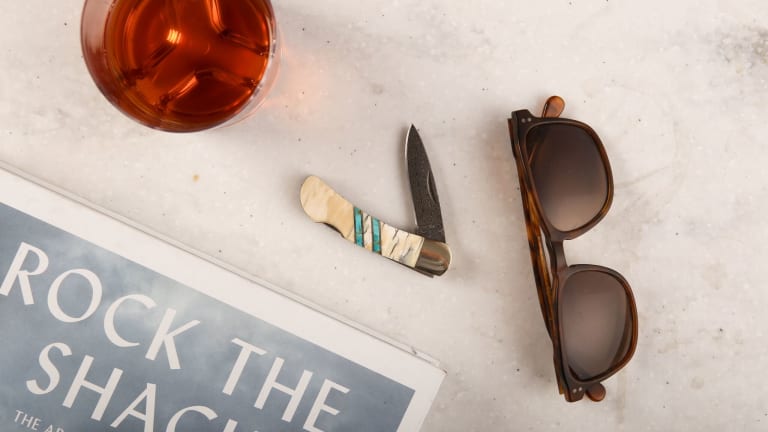 These Legendary Pocket Knives are Made from Materials Like Lava Rock and Dinosaur Bone
EDC excellence.
Santa Fe Stoneworks doesn't mess around.
The old school workshop was started by Bill Wirtel, who left his job in 1978 to build gorgeous knives with his son and daughter in the heart of New Mexico's jewelry mecca.
Each SFS knife is like something a treasure hunter would wield, featuring a marbled Damascus blade that's been hammered from 16 layers of steel. This is a classic maneuver created by 17th-century Persian swordsmiths and gives each pocketknife they build a unique pattern with a gorgeous texture.
As cool as that is, this is even cooler: each handle is made from a jaw-dropping material, ranging from lava rock and turquoise to unabashedly awesome things like dinosaur bone and wooly mammoth bone. Yeah, for real.
Shockingly, considering the museum-worthy fossils in play, each blade is pretty reasonably priced. Snag one today – they're currently on sale – and bring out your inner Indiana Jones.