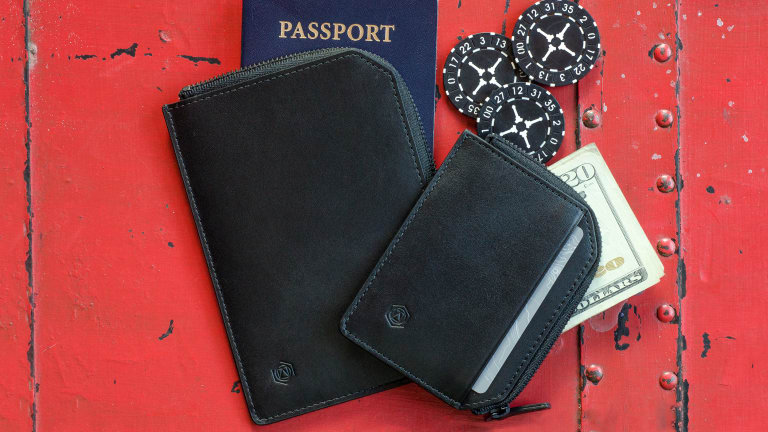 The Best Last-Minute Gifts
No, it's not late to order a few last minute Christmas gifts and avoid the overcrowded hellscape of shopping malls. The following offer Christmas Eve (or better!) delivery at little to no extra cost. Have at it.
Filled with jaw-dropping photographing from Stefan Bogner, this is the ultimate coffee table book for Porsche enthusiasts.
In a world where every home speaker kind of looks the same, this stunning tabletop option from Revo is a sophisticated and cool option in a sea of blah.
Farer makes some of the most beautiful and unique timepieces in modern watchmaking. Packing an automated movement and a racing-inspired perforated strap, this watch is impossible to dislike and relatively affordable to boot.
Treat a loved one to Nest's impressive outdoor security camera that will give them peace of mind for years to come. It's the kind of thing everybody wants and needs but few actually buy for themselves.
Featuring all the original James Bond movie posters and then some, this is an artful and stylish coffee table book every true 007 fan will adore. The foreign market art is especially cool.
Stylish. Extremely cozy. Ridiculously affordable. If there was ever a no-brainer, it's this.
An iron-clad zip wallet that's impossibly thin, this is a high-security wallet with card case size.
This strikingly beautiful carafe and dripper set is the perfect kitchen companion for the design and coffee obsessed person on your list.
4K TV and no 4K streaming device? Gift them a Roku. It's twice as good as Apple TV at half the price.
If there's someone on your list that you can't find a gift for, consider this high-quality cast iron skillet from The Field Company. It's something everybody needs in their kitchen.