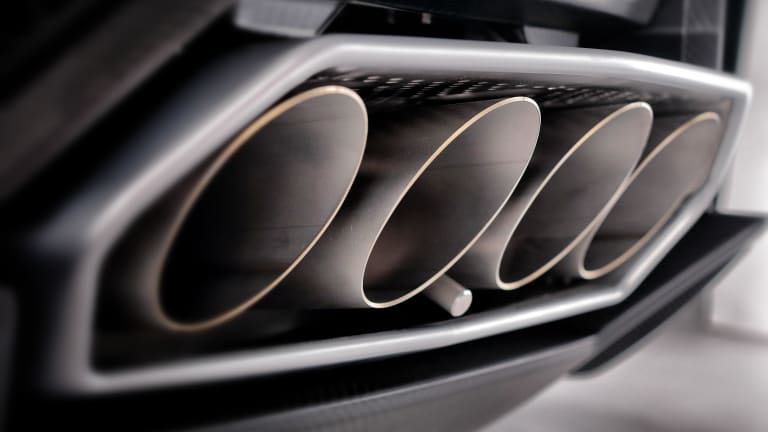 Mad Scientists Turned a Lamborghini Exhaust System Into a Hi-Fi Speaker
It's allergic to Michael Bublé.
The Italian audio geniuses at iXOOST worked with Lamborghini to build a replica exhaust system, coated the thing in carbon fiber, and somehow Frankensteined a top-quality speaker into it.
Powered by Bluetooth or AUX, the next-level system packs a 600-watt amplifier and a 15-inch subwoofer, which is more than enough power to make any room shake. With dramatic, aggressive looks and sound that lands a serious punch, this isn't for a timid Honda Civic driver- it's for the kind of guy who thinks a yellow sports car with 572 horsepower is practical.
For those with a cool $26,000 laying around, a flair for the outlandish, and a Huracán in the garage, you can acquire by getting in touch with iXOOST directly.