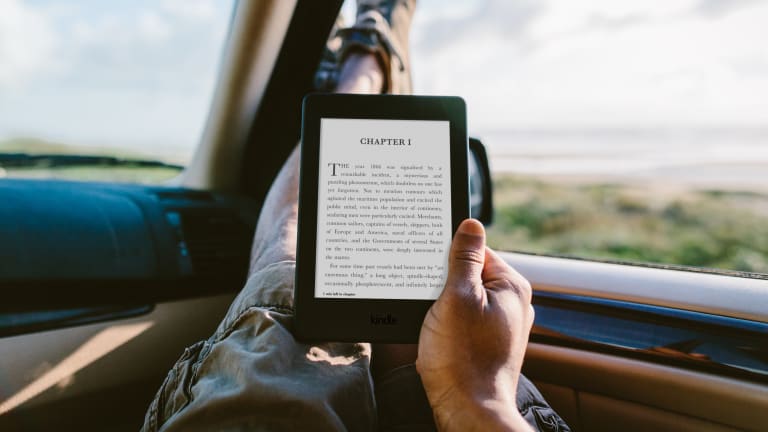 Get $20 Off a Kindle Paperwhite E-reader
It's a Christmas miracle, people.
Amazon just dropped the price of their Kindle Paperwhite E-reader by $20, bringing the price down to a cool $99.
And the best part? It will still arrive before Christmas if you order soon.
If you haven't experienced the joy of reading on a Kindle yet, you're sincerely missing out. Unlike tablets, there's no screen glare, even in direct sunlight, which makes it the ideal companion for days by the pool and holidays in the sun. There's also no apps and games to tempt you with, like tablets, and the lack of blue light means a better night's sleep if you're the kind of person who enjoys a few chapters before bed.
On top of all that, physical books are heavy and take up a lot of space. Sure, those in castles with sprawling libraries and 20-foot bookshelves have plenty of room, but for those of us not living at the Citadel, finding space for hundreds of novels is exhausting. I have a few dozen coffee table books on display throughout my home but read exclusively on my Kindle Paperwhite. The minimalism is freeing.
If you're looking for something to devour on your new Kindle, I'm currently enjoying Artemis by The Martian author Andy Weir and the new Leonardo DaVinci biography by Walter Isaacson. My favorite book of the last few years is Station Eleven by Emily St. John Mandel and I can't wait to check out the latest Harry Bosch book from Michael Connelly, which are always wonderfully written.