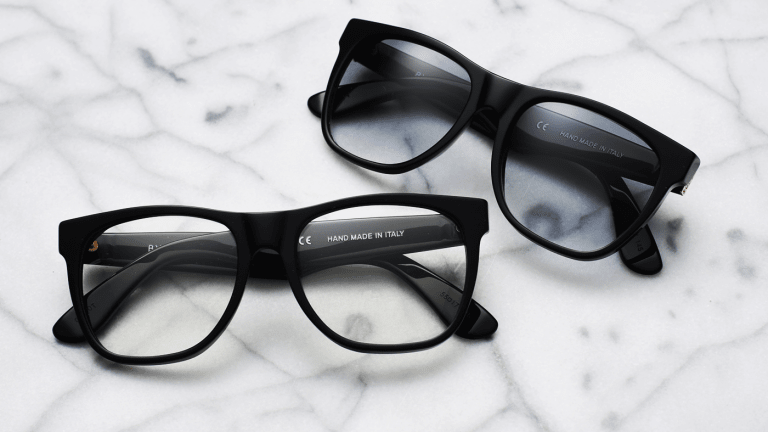 Here's Where to Score Joe Pesci's 'The Irishman' Sunglasses
In Martin Scorsese's The Irishman, which recently dropped on Netflix, Joe Pesci's character wears a particularly stylish set of specs.
Online sunglasses shop Eyegoodies was determined to source the frames, which they identified as The Classic by RETROSUPERFUTURE, the boutique eyewear brand founded in 2007 by Daniel Beckerman. Unforantlatey, gradient lenses don't come standard with that model, so they had to take matters into their own hands and fit each pair with custom lenses from Essilor, which begin with a 60% tint at the top before transitioning to 0% at the bottom.
Priced at just $209 and available now in limited quantities, head here to get your order in.