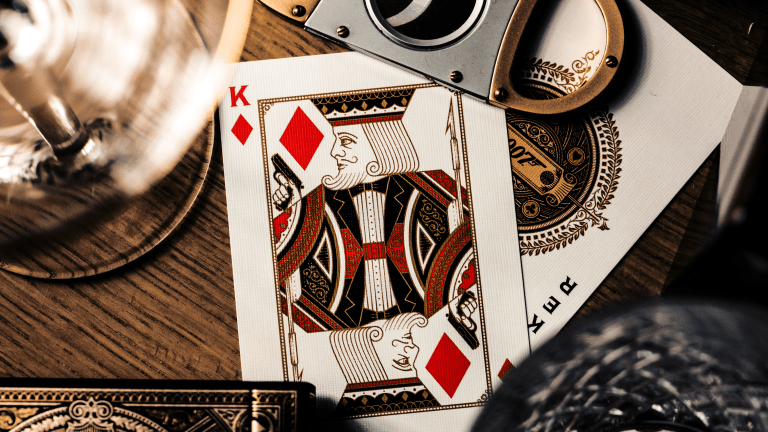 Theory11 Unleashes James Bond Editon Playing Cards
Theory11, the world's top brand in the premium and artful playing card space, just released an eye-popping set inspired by none other than James Bond.
Gorgeous to hold and behold, the back of each card is decorated with two layers of foil and a sculpted 3D emboss of the James Bond family crest while the front is outfitted with various nods to the literary and film franchise. Grab a pack of three right here for just $30 USD and look forward to adding a little Casino Royale style to your poker nights.